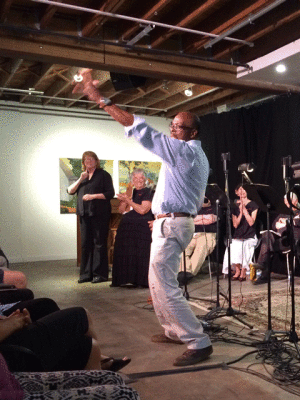 Another great show last night as we wind up the Radio Theatre Project's 2014-2015 Season.
The highlight was guest voices from the audience playing roles on a recap of this season's Noel Berlin, Cabaret Detective story – to catch everyone up before Noel's Season Finale.
Many thanks to Ray Arsenault, Sandra Gadsden, Lisa Lippincott, Steve Mitchell, Michelle Routh and Ann Scott for stepping up to the mic!